Christmas 2017 events

Our Christmas Programme
December 2017
Saturday 9th: Family Film Night "Nativity" - doors open 6.30pm
Wednesday 13th: Meat for Lunch Christmas Special - 12 noon. Please let us know (07816 406595) if you plan to come. Then taking a 2-week break; next lunch will be on Wednesday 3rd January)
Saturday 16th: Tea & Tinsel Tournament 7pm - fellowship and fun for the church family. Please bring a plate of food to share.
Sunday 17th: 10.30am Family Celebration with children's nativity play
6.00 pm Carols by Candlelight
Please note: NO youth club meetings until Tuesday 16th January.
Thursday 21st: 7pm Community Carol Singing around Trallwn
Saturday 23rd: 10am Carol Singing by the Christmas Tree in town
Sunday 24th: 10.30am Family celebration (NO evening service)
Monday 25th: 10.30am Christmas Day Celebration
NO midweek meetings during Christmas week.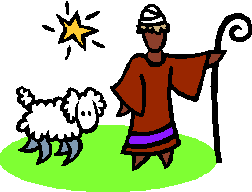 Sunday 31st: 10.30am Family celebration (NO CCC@six)
11.00pm Watchnight Service with Holy Communion